About
About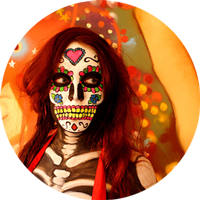 ¡Hi! My name is Ana and I love body painting, tattoos and photography.
I've been teaching myself the art of body painting for about 10 years.
Here you will find some of the works I've done around the great world of body art.
---
Portfolio
Portfolio
---
Contact
Contact
Have you got any project in mind in which you'd like me to take part?
Did you like my works and you want to know more about me?
You think they're awful and want to call me names?