Bio
Bio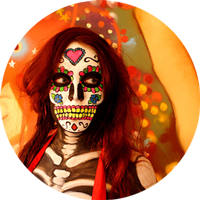 ¡Hi! My name is Ana, I'm 29 years old and I'm a graphic designer.
I was born in A Coruña (Spain), but I've been living most of my life in Pamplona.
I love body painting, tattoos and photography.
I've been teaching myself the art of body painting for about 10 years.